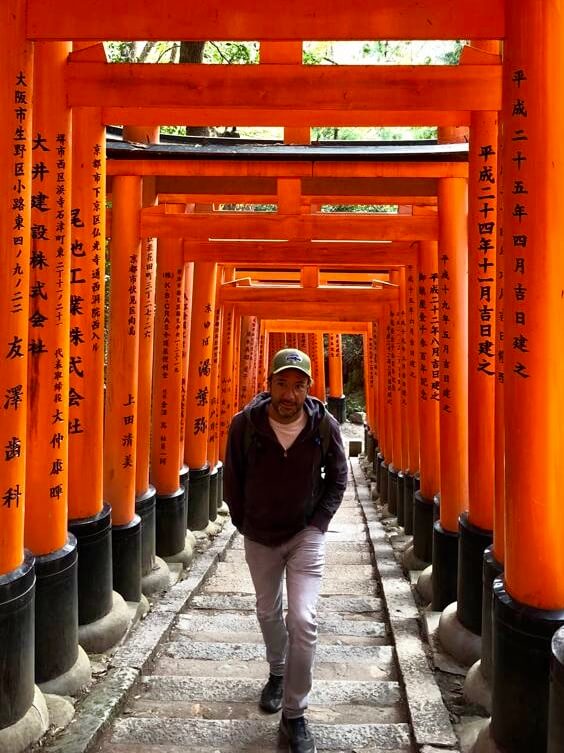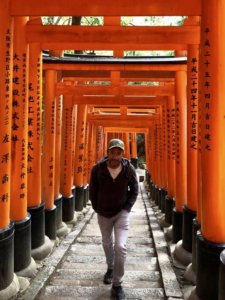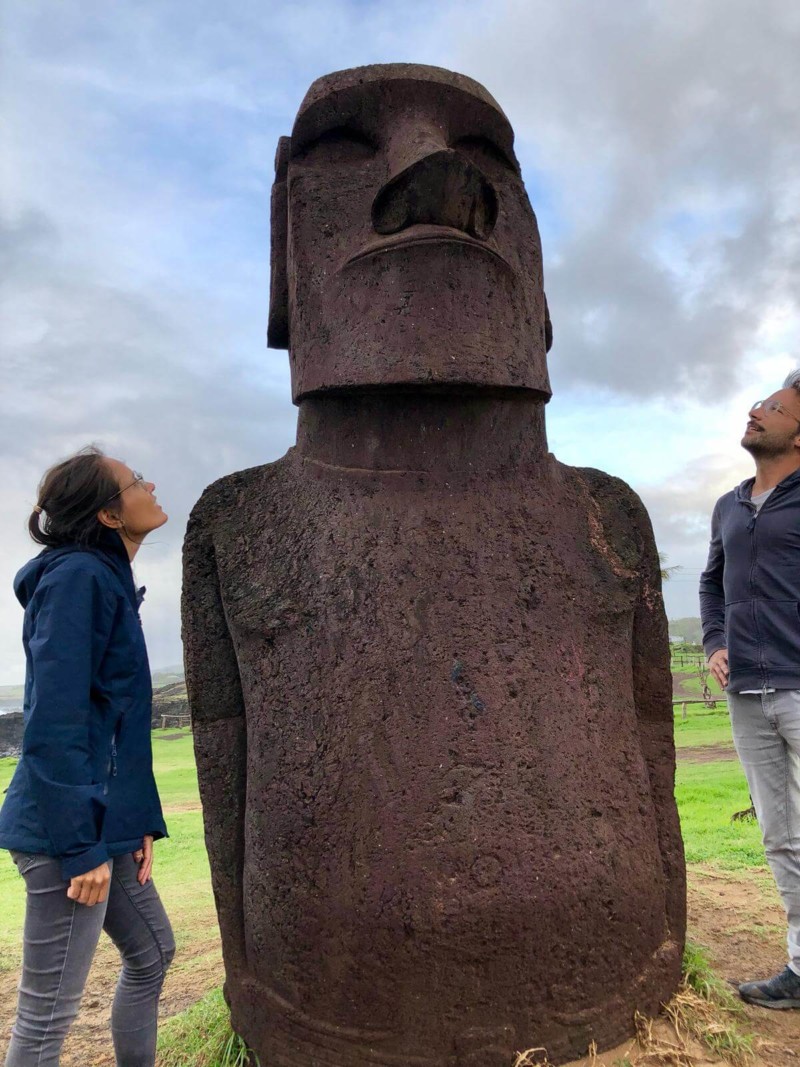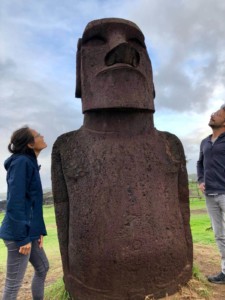 The Such Consulting interview takes us thousands of miles away from our homeland with Marc-Adrien Barraud
In the middle of a round-the-world tour, a real expert and passionate about Supply Chain speaks up to share with us his very international vision of our field.
Fasten your seatbelts … let's go!
Marc-Adrien Barraud, can you introduce yourself in a few words and explain to us why you decided to go on this round-the-world tour?
My last position at SPECIAL-T by Nestlé before I left was to be an Operational Supply Chain Manager. After 17 years with the Nestlé Group. I joined Nespresso Switzerland in 2001 and SPECIAL-T in 2010. These two experiences were marked by various positions in Customer Service, Marketing, Business Development and Supply Chain. They were enriching and exciting: I was in the front-row seat to the crazy growth years of Nespresso and to contribute to the launch of tea machines and capsules in Europe and Asia. My desire to travel was built on the same sources of motivation that drive my career: the quest for new things, exposure to new cultures, discoveries, adaptations, uncertainties, challenges and deep questioning.
Where are you when you are answering these questions? What countries have you travelled to and what is the program for the next stage?
As I write these lines, I am waiting for the sunset on the famous beach of Waikiki on the island of Oahu in Hawaii. There are worse things, I admit.
After 7 months of traveling from Ushuaia, my friend and I have traveled to Argentina, Chile, Bolivia, Peru, the Galapagos Islands, Easter Island, French Polynesia, New Zealand and finally Hawaii. We now have 5 months left to travel through Japan and South East Asia where the program is not yet defined.
Tell us about the logistics involved in a round-the-world trip?
If I were to apply the key principles of logistics to my trip, I would mention, in a non-exhaustive way, the following 3 elements:
My warehouse becomes my backpack. You have to find the right size, choose the right functionalities and technologies. Then organize it methodically in order to optimize a daily packing and repacking. And finally, not to overstock, that is to say 12kg maximum.
Transport, or my trips from city to city, are organized in a very similar way to Supply Chain management: choosing the means of transport according to distances and defining an intercontinental, continental and national strategy. When it comes to travelling, the safety of the goods, myself and my luggage, is essential. For budgetary reasons, speed is not always possible. You should not be afraid to travel 25 hours by bus.
The legal, administrative and customs constraints, i.e. the management of exports and imports, must also be taken into account. For exports, you have to make sure you are up to date with your taxes and health insurance. As for imports, it is necessary to obtain the necessary visas and other certificates for the trip.
How far in advance did you start the preparations?
Setting a start date was the kick-off for this project. For us, it was set a year and a half before our first flight. After that, it took us 9 months to design our perfect round-the-world tour, drawing inspiration from the countless online tips. The last 6 months were really operational and administrative in order to be ready on the day of departure.
What parallels can we draw with project management as we know it in the professional world?
I would like to delegate this question to my travel partner Deborah Franzi 🙂
She will be better able to answer through her activity in the field of project management consulting and training.
The organization of a trip is the best case study of project management.
The 5 key steps of a project are listed below:
First of all, we

initiate

the project and its draft with its better half.

We spend a lot of time

planning

the itinerary, while respecting time, cost and perimeter constraints. The development of a Project Plan was the culmination for me as a keen planner.

Then we

execute

the project, which never goes according to plan.

We

"monitor" and control

its progress in order to deal with unforeseen events (e.g. weather) and we go back to the planning stage.

Finally, we

close

the project by celebrating successes, "Lessons Learned", creating a beautiful photo album and giving advice to our friends.
The many daily decisions remind us of project management at every moment: communicating with stakeholders (how do we get the embassy employee to understand that we need the visa right away?), assessing the risks (will we eat the llama skewer in the street?), choosing an accommodation adapted to our budget (darling, is it really reasonable to live in a 5* in Bora Bora?).
Can you share with us what you've learned after 7 months of traveling?
Looking in the rearview mirror, I obviously remember the diversity and beauty of the landscapes I have travelled through, but above all the adventure as well as the rather funny experiences. I'm quoting among others the time I accidentally locked us outside of our camper in 11 degrees Celsius. We were in wet bathing suits without a towel or cell phone.

What is your vision of the Supply Chain? Has it evolved as a result of this round-the-world tour?
After my years at Nespresso, my vision of the Supply Chain has always been very much oriented towards Customer Experience and optimizing flows. I can say that this journey has only enriched this vision. In fact, I experience daily how different cultures adopt a different path to reach the same objective; the famous "not to judge the path but the result". I also live customer experiences ranging from excellence to catastrophe, in fields as varied as airport passenger flows, restaurants, supermarkets, transportation, tourist offices, home deliveries, etc.
A common example is the disparate strategies put in place by Airbnb rental companies to ensure a smooth check-in. There's the one you have to contact 1 hour before your arrival so that he can ride his scooter and cross the city as quickly as possible to bring you the key and list the possible activities in the area. But there is also the one who remotely activates the NFC chip of your mobile which will act as your key. For advice, there's a tablet with activities on it. In conclusion, one of the rental companies has managed to optimize its flows by analyzing its activity and using new technologies. The customer experience is all the more enriched as a result.
A final word?
Thank you Marc for bothering me on the other side of the world with your pertinent questions 🙂
This exercise puts into perspective the enrichment that this trip gives me on all levels!
Thank you Marc-Adrien Barraud ! All the best for the continuation of your trip !