Thibault de Nortbécourt : the interview
Today, we are pleased to introduce our Senior Consultant Thibault de Nortbécourt.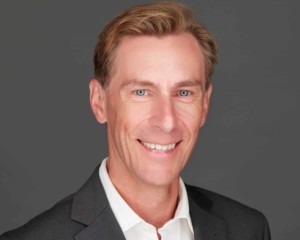 1/ First of all, can you tell us who you are, what is your background?
The first 10 years of my career were dedicated to the deployment of information systems as a consultant in a software company, then at Nestlé France to deploy SAP Order-To-Cash.
In 2002, I joined the Nestlé teams for the GLOBE project which aimed to harmonize SAP data, systems, and processes. It was a very happy period during which my 3 young children were starting school, and I was discovering Switzerland with my wife.
In 2006, the Supply Chain reached out to me, and I never left!
I started as European Demand Planning Manager at Purina Europe in London, responsible for setting up the supply processes from 15 factories to 22 markets.
Then, to get closer to the field, I joined Nestlé Switzerland as Customer Facing Supply Chain Manager where I set up an integrated Supply Chain with Coop and Migros to improve service, reduce stocks and shortages to the supermarkets.
In 2012, I became Logistic Manager of Nestlé Switzerland, in charge of managing and improving supply, storage and distribution from the 7 Nestlé factories to the customers.
From 2019, as an "internal consultant", I contributed to the development of a centralized flow and inventory management model for Purina EMENA.
This was a good transition to my role as Senior Consultant at SuCh Consulting.
Since 2021, I have the pleasure to work with Marc and Caroline and the other experienced consultants of the team.
Bringing my expertise and experience to our clients has become my new priority!
Also, beyond my family and sports, I have a great motivation to work as pro-bono for associations developing the common good in sustainability (Innovate 4 Water) and the education of the young generation (Scouting).
2/ As a senior consultant, what added value do you bring?
First, my mission is to support clients in their improvement or development projects. Secondly, my added value lies in my external vision and my ability to identify potential that our clients have not yet detected.
How can I do this?
There is no single answer. Each company has its own way of working linked to its business, its vision, mission, and supply chain strategy (when it exists!). Also, operations management differs according to the teams, processes, systems, and data.
It is therefore necessary to understand by listening, by going to the field and by asking the right questions. It is also key to adapt to the context. It is sometimes necessary to help the client express his needs, which is not always easy.
Then, we enter an improvement process with punctual solutions ("quick win") or gradual, innovations or continuous improvement. These solutions can be technical, functional, organizational, and human. The right mix in this recipe leads to more performance, efficiency, resilience, agility, and sustainability of the Supply Chain.
Depending on the mission, I can support the client on team management or lead a specific improvement project, or both simultaneously.
3/ Three skills of a good SuCh consultant?
Customer orientation
Humility
Search for excellence
The SuCh consultant is a real Swiss Army knife!
He does not come with "ready-to-implement" solutions but develops "tailor-made" solutions.
He must therefore integrate with the teams to understand the strategic and operational issues.
I also understood with humility that a solution, as good as it is, does not necessarily apply to the context or to the desired organization.
A Supply Chain is only as good as the people who make it up. It is only through trained and motivated employees, supported by a management committed to change, that the SuCh consultant will be able to deploy solutions in a stable and sustainable manner.
The adaptability to be either a leader, a facilitator, a coach, or an expert allows me to find the right angle of attack to obtain the expected results.
Finally, the search for excellence is at the heart of our concerns at SuCh Consulting. We all have solid experience and expertise developed in several industries. Thus, the solutions we develop are "state of the art".
We do this through regular development via our experiences in the field, our openness to the outside world and our collective intelligence!
"Alone we go faster, together we go further!"
Finally, I am convinced that knowledge is one of the few wealth we increase when we share it. This allows us to develop humility (I don't know everything!) and sharing (To let people know by their knowledge!)
4/ What about the Supply Chain?
The supply chain is at a crossroads. It must undergo its own transformation from adolescence to adulthood!
First, it must evolve from a cost center to a value-creating function.
Secondly, it must become more resilient and agile.
Resilient to address risks and shortages. Covid, environmental problems, and now the war in Ukraine, are increasing local and international tensions.
In this context, the Supply Chain is as weak as its most fragile link. It is therefore important to build a resilient organization with clear roles and responsibilities, functional and human skills, robust processes allowing to navigate with better visibility through the many reefs it crosses!
Agile to adapt to a volatile, uncertain, complex, and ambiguous environment (VUCA) and make quick and optimal decisions.
Finally, we only have one planet! The Supply Chain of the future is built in the present by being sustainable: by consuming fewer resources and emitting less gas. This is the challenge of the next decades. Developing a Supply Chain that creates value and has a minimum impact on the environment will become the  new competitive advantage.
In short, the Supply Chain of the future must be value-creating, innovative, resilient, agile, proactive, and sustainable.
5/ Can you tell us about your first months in our company?
My first mission was to build and deploy a strategic transformation plan for the COE (Center of Excellence) Transport of a multinational company, with the aim of reducing distribution costs and minimizing CO2emissions.
After 20 years in a multinational company, my professional change as a consultant came about very naturally and smoothly for different reasons: the professionalism, the expertise, the search for excellence, and the caring management of the leading team and the other consultants of SuCh Consulting.
The consultants contribute fully to the life of the company and the exchange of experiences, best practices, methods, and tools are key. I quickly found my place.
The human being remains at the center of Such Consulting's project, and I found a quick fit in the sense that the Supply Chain must increase its performance and its impact, while developing the talents that compose it. Such Consulting applies this principle internally and my role as a consultant is to apply it with our customers.
Thank you very much Thibault de Nortbécourt for sharing !