CASE STUDY
From a blank page … to live operations !
Design and implementation of an optimized warehouse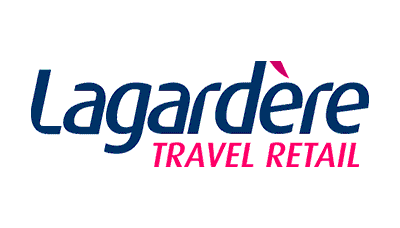 Our client, Lagardère Travel Retail is a pioneering global leader in the travel retail industry. The company operates over 4.850 stores across Travel Essentials, Duty Free & Fashion and Foodservice in airports, railway stations and other concessions in 39 countries worldwide.
For this leader company, we designed from scratch, a reliable and agile warehouse ready to support their retail operations in the Geneva airport. From planning through process optimization, layout design to live operations, we designed the perfect tool and gave our client the key to an undeniable competitive advantage.
We worked on the following elements:
Space Availability
We designed a layout that optimize space utilization, stock visibility and travel time. We minimized space for administrative area, empty pallets, and material storage. We rationalized the shelving design to fit the volume capacity of the installation.
Flow of goods
We considered key to ensure smooth and uninterrupted flow of goods, equipment, and people. We methodically designed each operation in a sequential manner to optimize the routes and avoid inefficient disruptions.
Accessibility to areas
We kept as a key factor the productivity enhanced during order fulfilment. We minimized move of other products during picking. Accessibility to all areas and products has been ensured, making navigation easy for people through the facility.
Throughput
We collected and analysed a large volume of data to measure each sub processes of good receipt, storage, picking, packing, and shipping. We modelled scenarios and selected the most efficient ones that ensure efficient flows of goods. We selected the necessary lifting and pallet equipment aligned with our model.
People & Equipment
We designed the best layout that will not limit the workforce productivity, by integrating future accommodation needs and proposed the most adaptable design. Security, safety have been ensured, authority guidelines respected.
" We were delighted to complete our project with Such Consulting: Design and implementation of an optimized warehouse . The professionalism and expertise of their consultants allowed us to carry out this major move with rigor, agility and a keen sense of result. All this, while making sure to maximise our productivity and minimise our costs. Even with evolving constraints, Such Consulting was a significant force in proposing solutions to the problems encountered. Without hesitation we will work again with Such Consulting to help us succeed in a new mission"

Operations Director – Lagardère Travel Retail